Crystal Lake Illinois
68 N. Williams St.
Crystal Lake, IL 60014
815-459-OILS (6457)
STORE HOURS
Monday-Wednesday 10 - 6
Thursday 10 - 7
Friday 10 - 6
Saturday 10 - 5
Sunday 11 - 3
Join us on social media!
Click here to see "What's New" in Crystal Lake!
If you haven't stopped by recently, do come in soon and meet the new owners, Brett & Kristie.
The Olive Tap Crystal Lake is nestled in the heart of downtown among many specialty shops and restaurants and offers high-quality, freshly pressed 100% extra virgin olive oils, flavored oils and balsamic vinegars made by award winnings artisans and small batch producers worldwide. After just one taste, customers can truly Taste the Quality and Experience the Difference.
What's in the Store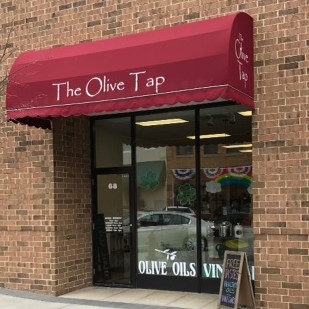 OLIVE OILS
Award-Winning Producers

100% Extra Virgin and Flavored Oils

Heart Healthy Cancer-Inhibiting Benefits
AGED BALSAMIC VINEGARS
Produced in Modena, Italy

Over 15 "On Tap" for Tasting

Unique and Diverse Intensity, Density and Flavors
SPECIALTY OILS AND VINEGARS
Walnut, Sesame, Avocado

Wine Vinegar
CHEESES, BRATS, WINES, PRESERVES, MUSTARDS, GLAZES & MORE
Click here to see more of what our store offers!
To order directly from The Olive Tap Crystal Lake, give us a call or email us!
815-459-OILS (6457)
---
Check out the The Fulton Fish Market! Fresh fish straight from New York delivered every Thursday to the Olive Tap in Crystal Lake!
---
Our friendly staff is on hand to guide customers through the tasting process and to discuss various usage applications and even recipes ideas.
PLEASE NOTE: Product selection and availability varies at The Olive Tap retail locations. Please call the store directly to confirm specific product availability.
---
The captcha you entered is incorrect. Please try again.