The Olive Tap "Perfect Pairings"
At The Olive Tap, we like to have fun pairing our fresh 100% Extra Virgin Olive Oils and Flavored Oils with our spectacular aged Balsamic Vinegars. As you might have experienced in the store or even your experimentation at home, the perfect marrying of an Oil and Vinegar can make the flavors just explode!
Have fun trying our "Perfect Pairings" for either Marinades or Vinaigrettes. For your convenience, the typical ratios for marinades or vinaigrettes are listed below.
Marinade: 1 part Oil to 1 part Vinegar Vinaigrette: 2 to 3 parts Oil to 1 part Vinegar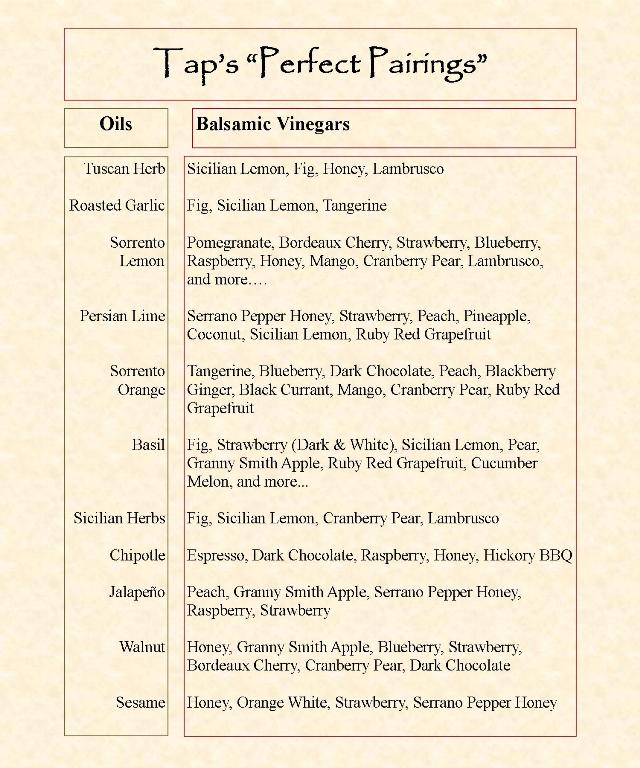 Do you have your own "Perfect Pairing"?
Let us know and we will add it to our list!